Reconnect:
A collection of work about the Azores, Portugal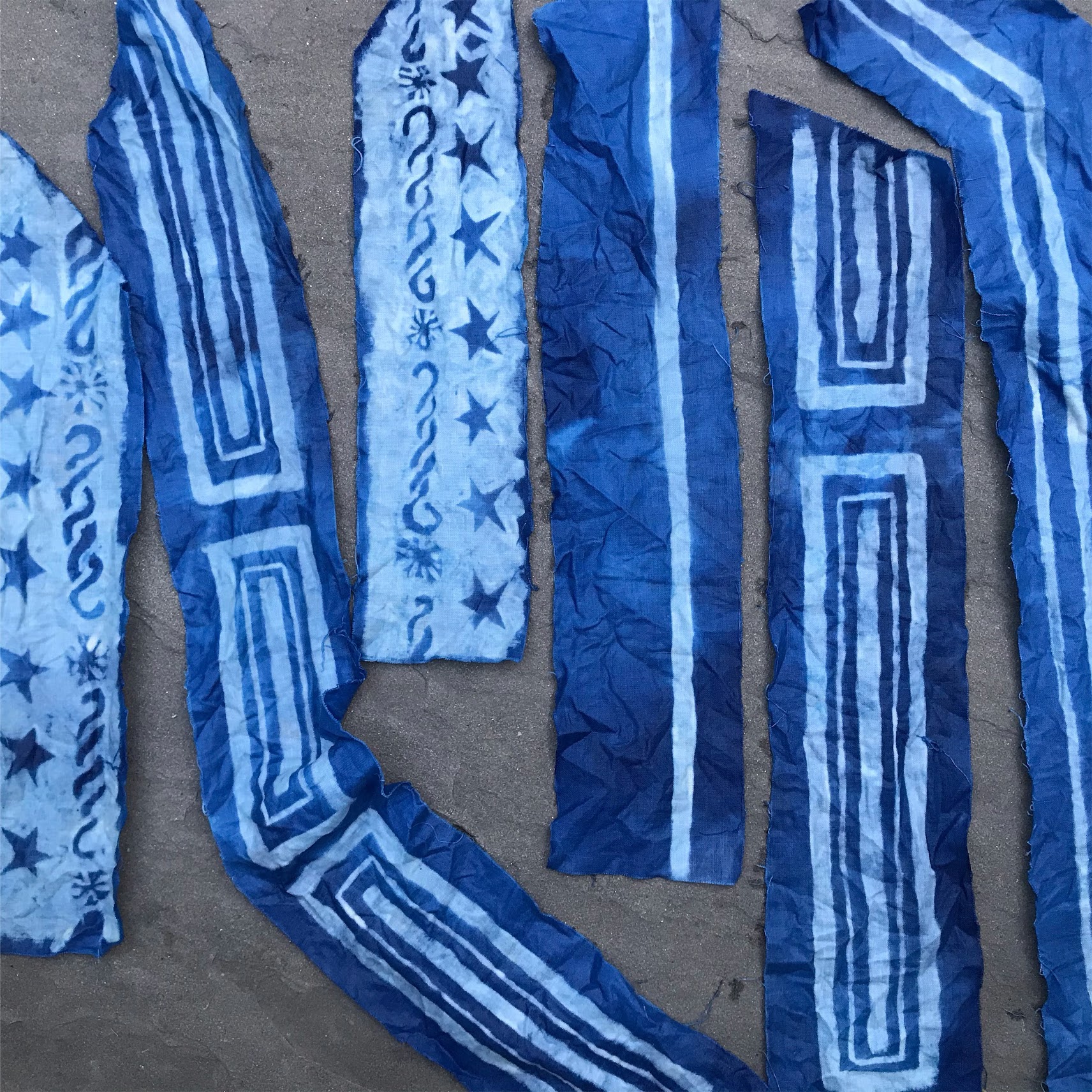 Map of Ponta Delgada (2020)
This quilt visualizes a section of the city of Ponta Delgada, Azores, Portugal as a collection of patterns. The map was made through collecting satellite images from Google Maps street view of the streets and sidewalks around the iconic Portas da Cidade, or City Gates. This area of the city is known for its mosaic sidewalks, called Portuguese Pavement, which fill each street with their own unique patterns and motifs. Stitched paths indicate the presence of streets, that lack available Google Maps satellite imagery. Each patterned sidewalk has been made by painting with a clay resist on natural cotton and then dying in indigo. While the technique is not Portuguese, the result mimics azulejo tiles (blue & white painted tiles) which are common to Portuguese culture and artistic traditions.

The work explores the shortcomings of the technology we rely on and gaps in knowledge gathered by satellite data. It explores how we understand maps both as visual markers and ways of interpreting data. This time that data is translated into analog, physical form. The quilt is an ode to my own family's background, a memory-keeper of my own wanderings while visiting the area.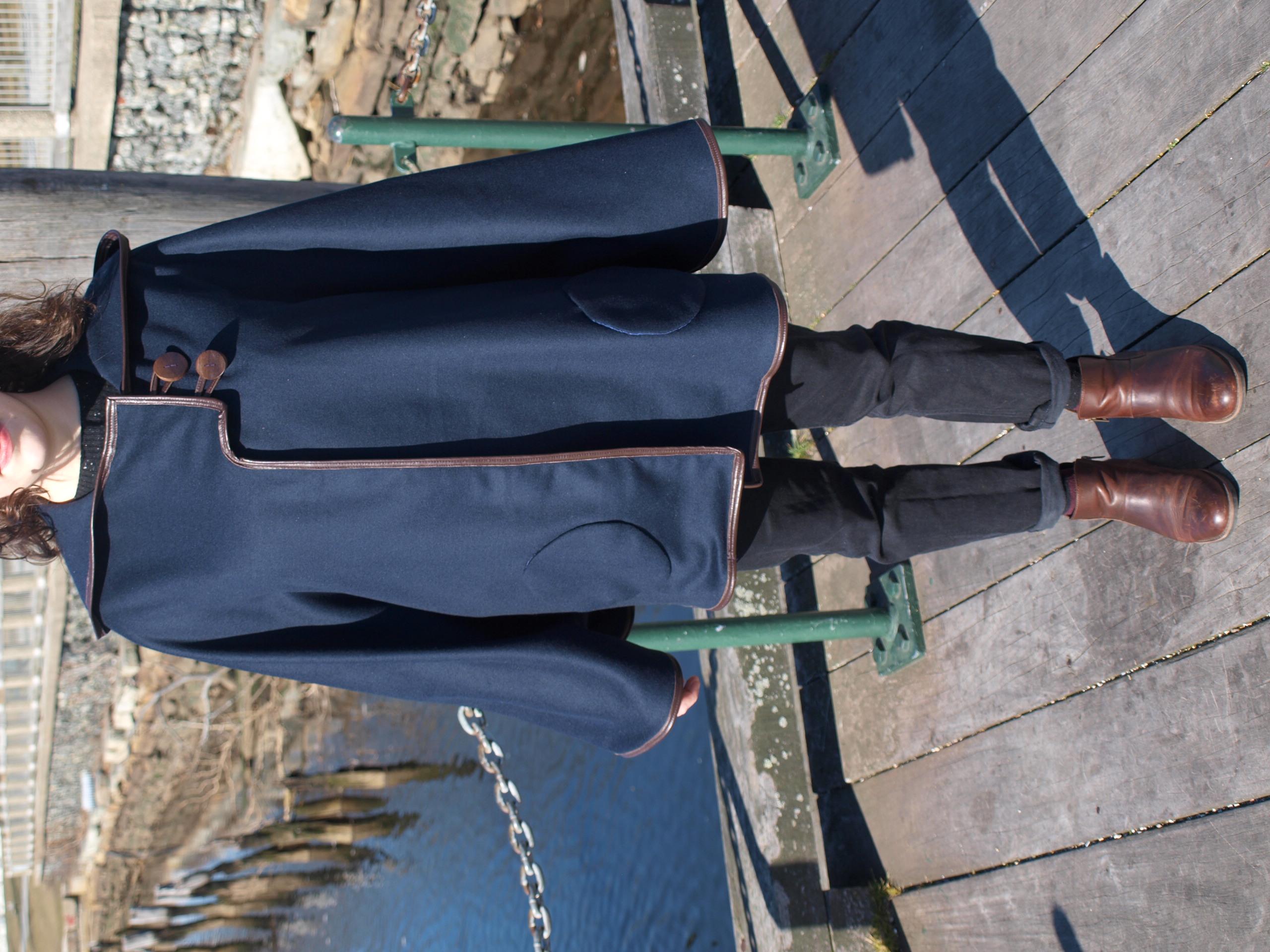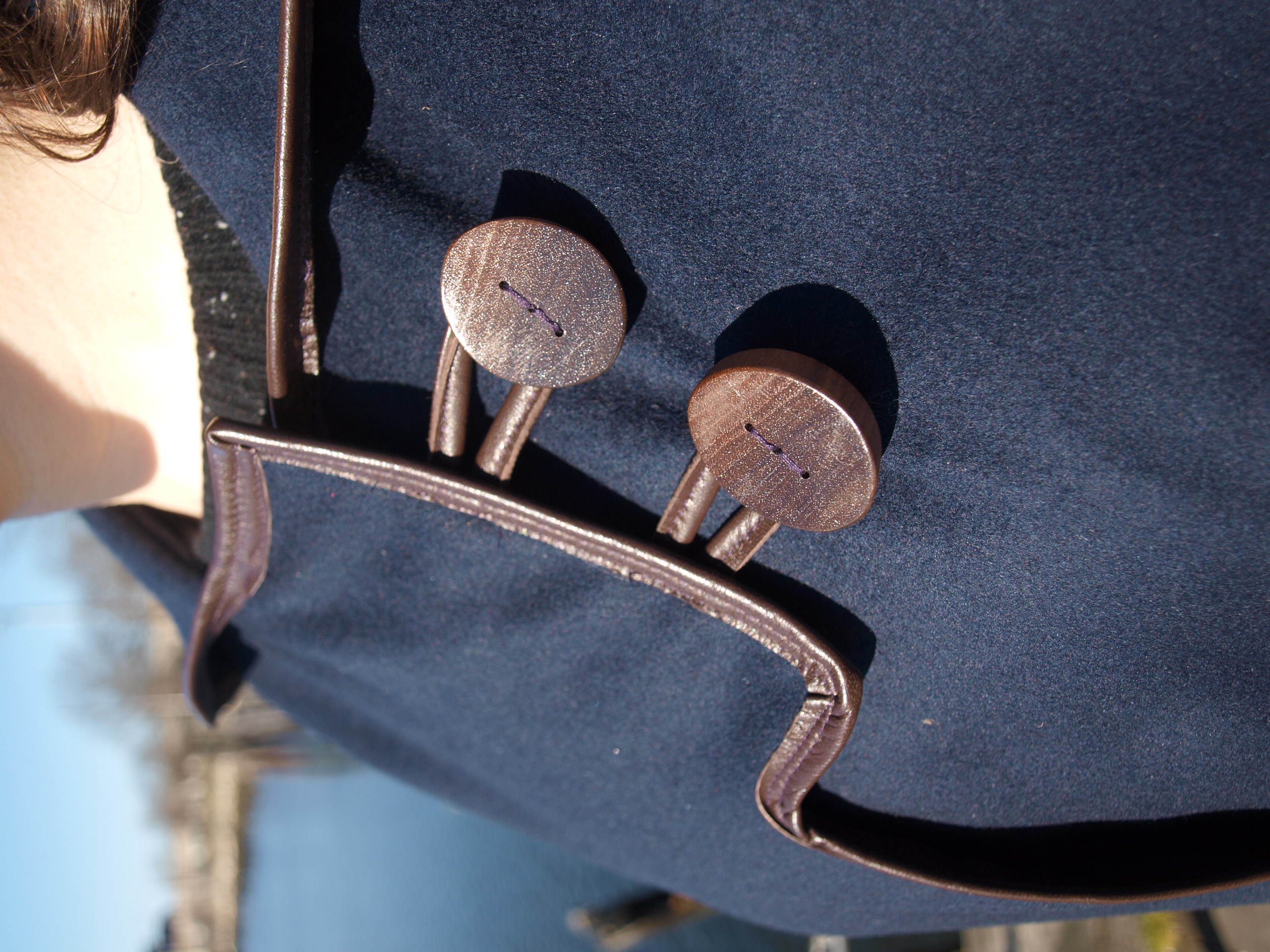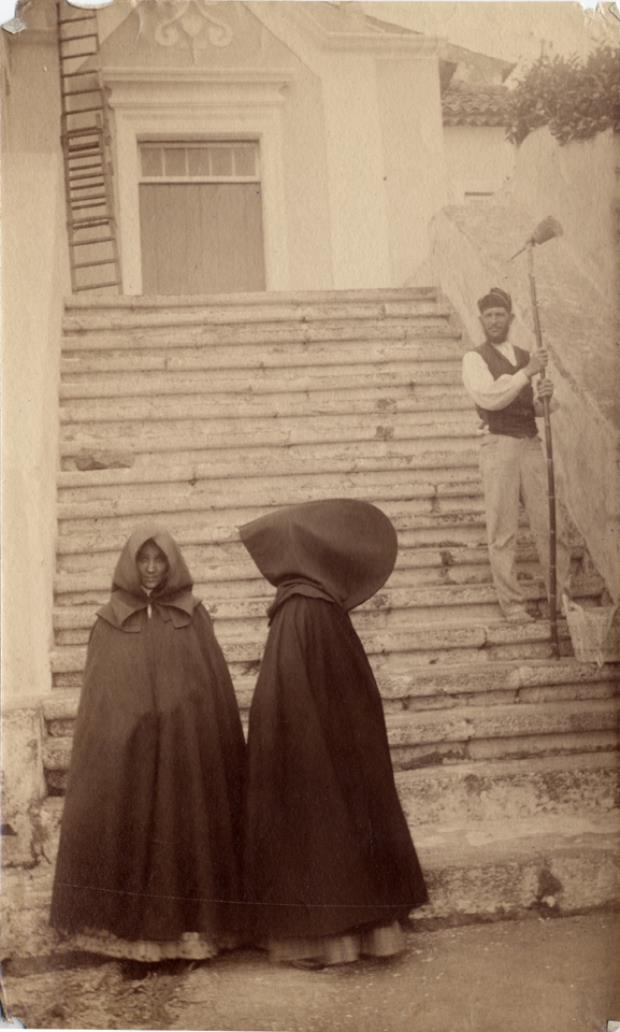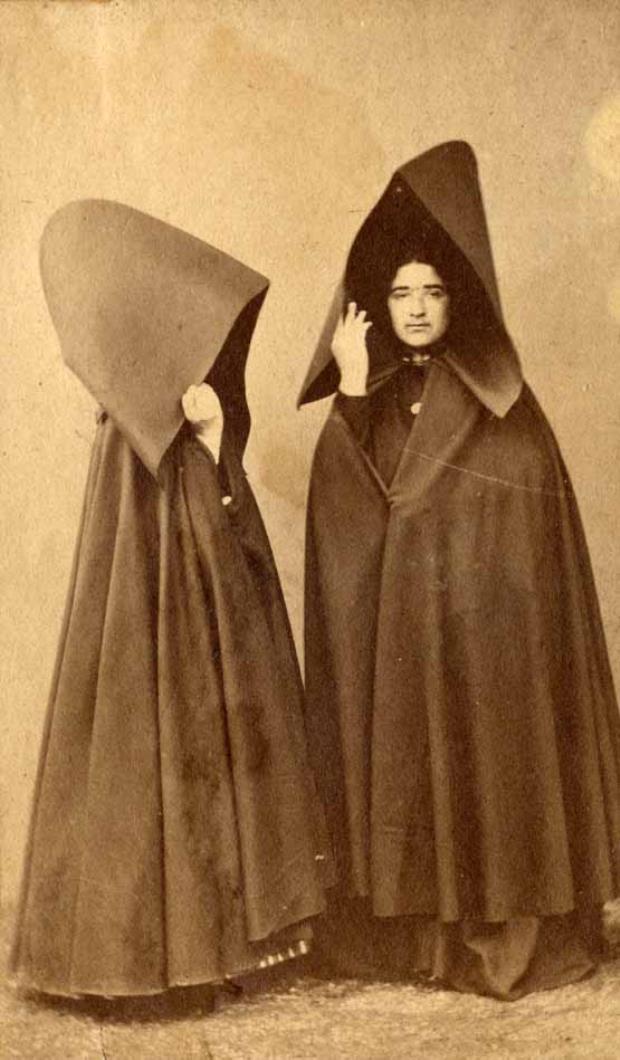 Azorean Cape (2020)
In the summer of 2019, I spent time in the Azores, Portugal, where my family is from. While there, I learned about the traditional Azorean wool cape worn by women in the 19th century to protect from bad weather.
I considered the way that capes act as both protective garments and as ways to hide the body. I wanted to modernize the Azorean cape while holding true to these tenets. I designed, draped and constructed this cape using a navy blue cashmere-wool blend and leather binding. I offset-turned the walnut buttons on the lathe.
This was an exploration in producing functional, wearable, long-lasting work with natural materials. As an Azorean-American, this cape acts as a tribute to my family heritage and an exploration of the way apparel can respond to the female form.













































































































Traditional wool cape worn by women in the Azores in the 19th century.

Image Source: New Bedford Whaling Museum, ModeMuseum Provincie Antwerpen (MoMu)